3 tags
3 tags
3 tags
4 tags
4 tags
4 tags
4 tags
4 tags
4 tags
4 tags
4 tags
1 tag
3 tags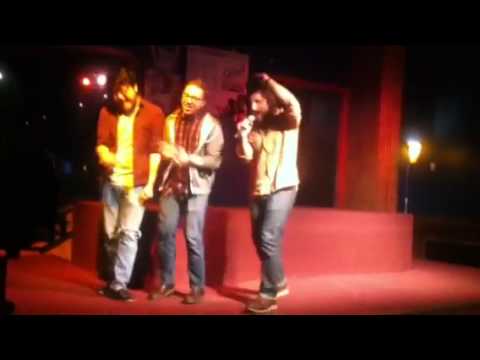 Listen
level up your nap game →
1 tag
2 tags
Lucky Peach: The American Food Issue excerpts
I didn't like the ribs at Oklahoma Joe's. Too soft, I thought, and I shared my opinion with Robert and Jonathan. We didn't disagree on the barbecue, but Jonathan took issue with the way I phrased my disappointment.  "You looked at this and said, 'Oh, they really really fucked up,'" he chastized. "But no, they didn't. It just isn't our...
3 tags
Lucky Peach: The American Food Issue excerpts
"American' cuisine is about being nostalgic for food that doesn't really exist. Nobody cares where the longing comes from, they just care that the longing exists." - Jonathan Gold
5 tags
Listen
3 tags
Rauxsted: FIRST ROAST EVER - Rwanda Kibuye Gitesi... →
rauxsted: First crack: roughly 4:15 (was busy being excited that first crack was happening and hit the button a bit late…) Stopped Roast: 4:55 I seem to have gotten something between City and City+ (maybe closer to City+?). I'm still pretty green when it comes to this stuff (HA…) so I'm not too… Millions of followers of Rauxbotic: If you have the slightest interest in things...
2 tags
1 tag
3 tags
Feel pretty much broken right now. Biochem lab at...
4 tags
3 tags